When the grapes have reached maturity, the long awaited moment arrives: the harvest!
The harvest date is determined by maturity controls with analyses and tastings of the grapes. Every year, the harvest, which takes place from September to mid-November, is for us a moment of great uncertainty but also of joy and satisfaction. Then, it is with the same sense of rigour and detail that we follow our vinification. For several years now, we have vinified each plot separately so as to obtain the most beautiful expression of each of our terroirs.
From October to February, we carry out regular tastings and analyses of each vat as we don't want to lose control of anything... then we concentrate on the blending. This moment is essential for us as each wine must be the reflection of our work, our personality and our passion for this land.
In March, we bottle our wines and are finally ready to present you with the new vintage!
If you wish to know more about our job as winegrowers, please visit the Domaine or come and taste our wines. Do not hesitate to contact us to make an appointment, we will welcome you with the greatest pleasure from Monday to Saturday.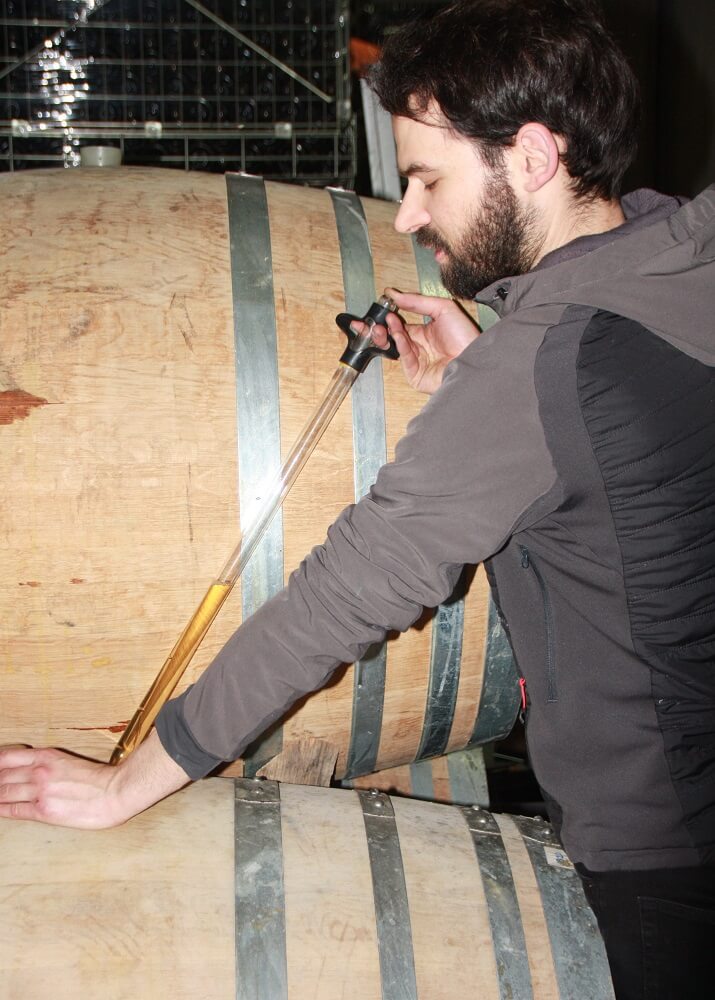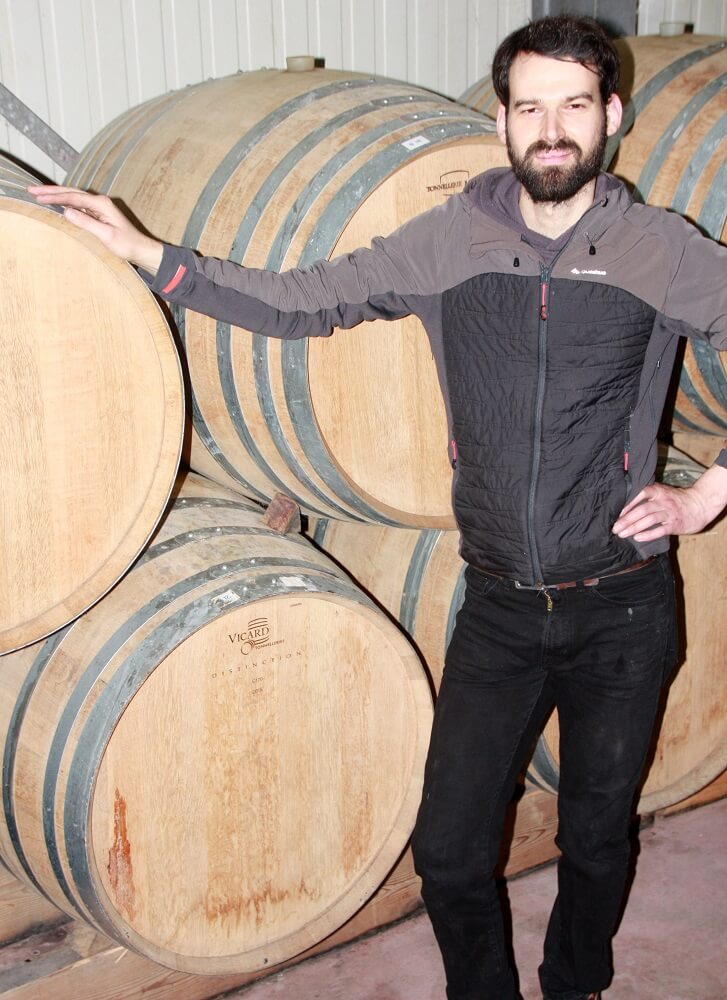 Samuel : The cellar master. He is the guarantor of the proper conduct of winemaking and wine ageing operations. He is our right-hand man in the cellar.
His qualities: Rigour and concentration ...